Floyd Mayweather Jr earns $9M in simple TKO of Tenshin Nasukawa in Japan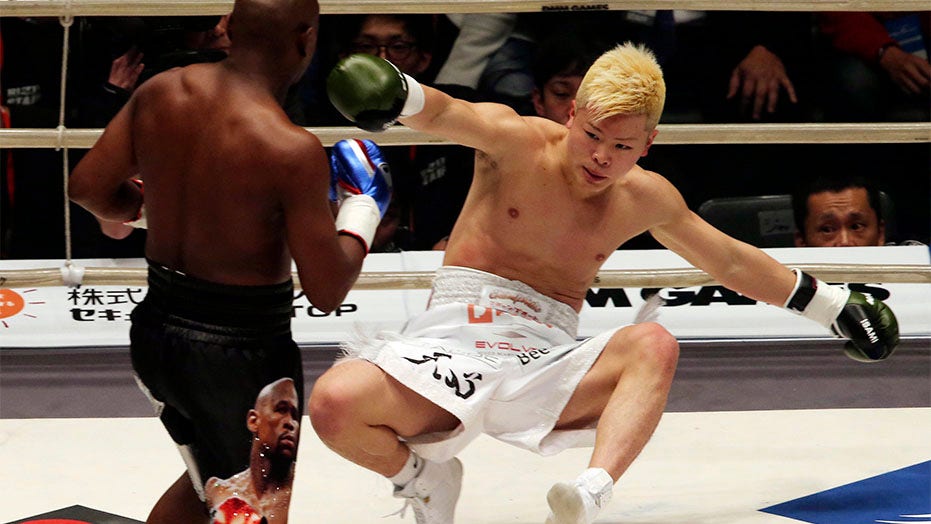 Floyd Mayweather Jr earns $9M from a fight between him and Tenshin Nasukawa in Japan. The fight was suppose to last 3 rounds but ended up a 3 minutes fight. It was a TKO.
Mayweather Jr who came out of retirement briefly to score a profitable victory in an entertainment boxing match in Japan over kickboxer Tenshin Nasukawa that has earn the undefeated boxer additional $9 million  to enrich his bank account. Floyd Mayweather Jr knocked down the 20 year old Japanese Kickboxer thrice in the fight in a space of 3 minutes to emerge winner.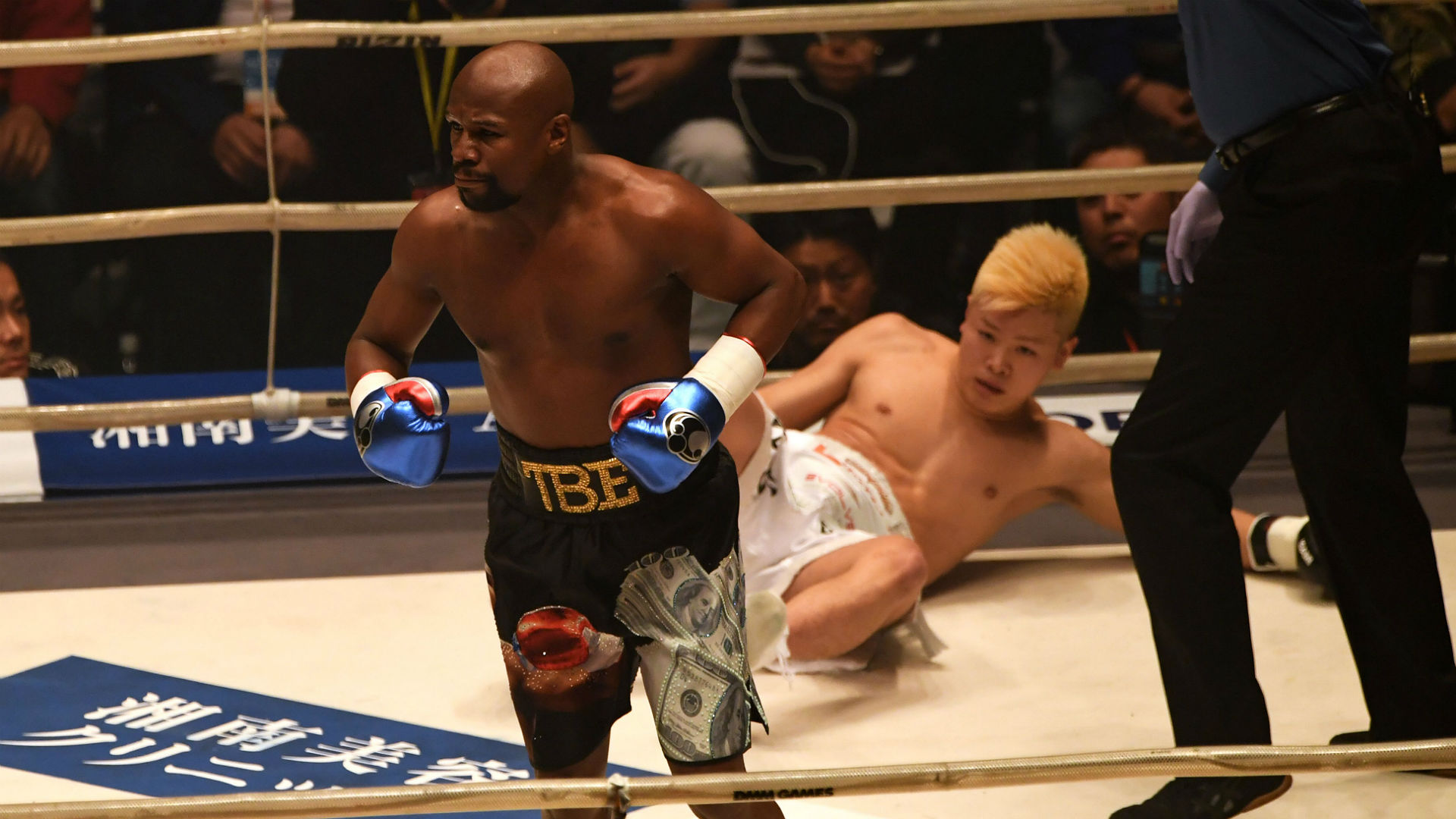 How did Floyd Mayweather Jr earns $9M?
The fight was promoted by one of Asia's fast growing mixed martial arts organization, Rizin. You can recall that Floyd Mayweather pulled out of the fight sometimes ago due to some misunderstanding with the organizers.
Mayweather was one hour late to the exhibition fight which lasted for just 3 minutes but was seen laughing throughout the short contest.
Also Read: Floyd Mayweather shows off his garage with expensive cars worth1.5MILLION Pound
After the fight the American boxer celebrated Tenshin and called him a terrific champ. He urges his fans to keep supporting him.
But before the fight, the 41-year-old Mayweather bragged on social media that he is out of shape for the show and just being an "old man," before proving to be more experience than his novice opponent, knocking Tenshin down with body shots, a right hand and left hook in succession, before the Japanese kickboxer's corner had seen enough in only the first round of action.
The 41 year boxer knocked down his opponent thrice in the beginning of the match but Floyd concluded the fight in 3 minutes. The fight according to Mayweather, is for exhibition and that Tenshin Nasukawa, his opponent is still undeafeted.
This is his exact statement;
'We are both still undefeated, I did this to entertain the fans in Japan, they wanted this to happen and I said why not, Tenshin is still a great champion, I am still retired.
'Tenshin hold your head up high, I want the fans to support him, he's a great guy, a great fighter and great champion.'
After the fight people started twitting;
'Floyd Mayweather just earned $9 million after outclassing Japanese kickboxing champion Tenshin Nasukawa by a technical knockout.
The fight lasted one round and less than three minutes.'
Fans of Floyd are still expecting more exhibition fight while those who dislike him wants to see him beaten. Many believe a second fight between Manny Pacquiao and Mayweather may not go the side of the champ considering the form of Pacquiao, who is a hard puncher.
Now, the million questions are will the legendary undefeated  boxer step back into the boxing ring, entertain another possible MMA bout following boxing guideline or finally be done with the boxing game for good?
Will this boxing legend still go crazy for the money
You can watch the full fight video below